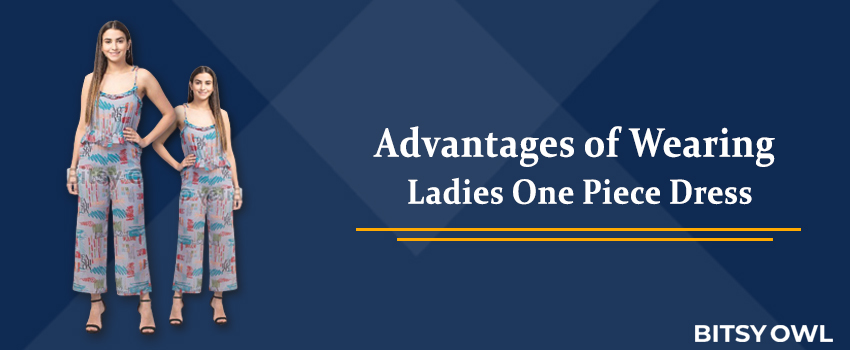 It's undeniable that most ladies have hectic schedules throughout their entire day. With such busy chores, most of them often can not take care of their day-to-day appearance. In such a context, most women often feel confused about what to wear to look better. If you are also one of them, a ladies' one-piece dress is a savior.
Now, after reading this, if you are thinking that owning a dress can be heavy on your pocket, then you might be wrong. Though designer dresses cost a little more than regular clothing, several renowned brands offer one-piece dresses at a reasonable rate. Still, if you can not determine whether you should buy a one-piece dress or not, the below points will surely help you make a decision.
Perfect For Any Season
The very first advantage of choosing a one-piece dress is nothing but the convenience of wearing it in any season. Most women often misunderstand that a dress can be worn only in summer. But this is completely wrong. A dress can be worn in any season if combined with appropriate accompaniments.
For instance, if you are choosing a dress for a summer occasion, always go for a sleeveless one. If you are taking a dress for winter, choose a full sleeve one-piece dress with proper long boots and a scarf.
Suits Any Occasion
The next major benefit of wearing a ladies' one-piece dress is its suitability. No matter what the occurrence is, you can wear a dress anywhere. Whether it's a gala celebration, club party, or work meeting, you can wear a dress without looking inappropriate for the occasion. There is no chance of looking too formal or informal if you wear a one-piece dress.
Looks Perfect With Any Shoe
Oftentimes, we speculate on what shoes we should wear with our clothes to create a gorgeous look. But if you select a one-piece dress, there is no chance of such confusion. Because a dress can go well with any sort of shoe. You can wear a dress with high heels, flat sandals, pump shoes, or boots. A one-piece dress can look wonderful with any one of them. So there is no need to worry about choosing proper shoes if you are going to wear a dress on any occasion.
Comfort
There is no meaning in wearing a cloth that is not comfortable. So when it comes to the matter of comfort and ease, nothing can be better than a one-piece dress. Whether it's a full-length or short dress, the comfort it offers is indescribable. One-piece dresses are designed in such a manner that they won't create any difficulty in wearing them. You can wear a dress a whole day long without any discomfort or sweating.
Immense Freedom
The next notable reason behind the upsurge of one-piece dresses as a convenient clothing option is none other than the feeling of independence they offer women's bodies. A one-piece dress is a light fit, elegant and trendy clothing option that does not interrupt the movements of a human body. You can get a myriad range of comfortable, trendy and designer dresses at any well-established ladies' one-piece dress supplier with the best offers.
So, hope now you understand why a one-piece dress is a convenient clothing option that you can wear without making yourself worried about anything. So, buy your preferred dresses and make yourself look incredible.